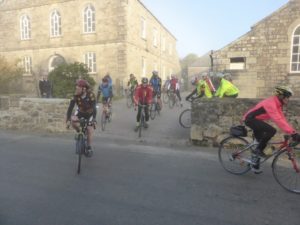 Great day out starting in the mist but clearing to give mellow autumn warmth and sparkling views to sea.
Falmouth Wheelers have ride reports on the Celtic Coastal and the Celtic Canter on their website, and also some photos of the start.
Update: Results now up on the AUK site – see links below.