… but we are back in business. Events have been gradually coming back onto the calendar as restrictions have eased and organisers have been able to work out ways of arranging a safe and viable event. In Cornwall Phil Conroy of Falmouth Wheelers has stepped up to the plate and will be running the first post-Covid Audax Kernow events in September – always assuming no further setbacks.
This is also a good moment to congratulate the local riders who have managed to keep Audaxing with DIYs, and even complete RRtYs (Randonneur Round the Year), through the stop-start lockdowns and validation suspensions. For those looking for future challenges, a delayed LEL is now planned for August 2022, while PBP's 4-yearly date comes round in 2023. There is also an End-to-End Audax, 1400 km starting in Lands End, calendared for July 2022.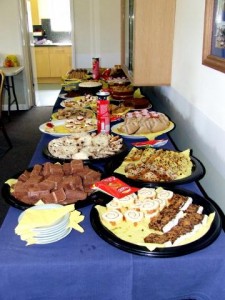 We may have Easter bunnies in September and March hares in October, and there will be some limitations and no doubt a few surprises, but here's looking forward to riders old and new enjoying that unique Audax experience again.