5 April, 2015
Starting from Penzance Organiser Martyn Aldis
The Many Rivers to Cross and Four Hundreds 200 X-rated events have something of a history of attrition. Gales, deluges, heatwaves and hills have produced a fair proportion of DNSs and DNFs over the years. This year looked promising, with good weather forecast and the PBP qualification timetable probably contributing to a reasonable start list for events of this type, but illness and logistics still managed to reduce the starters to a total of ten hardy locals and two "furriners".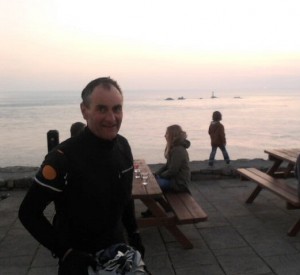 Chapeau to all those who took part in these challenging rides.